Small Business – Open for Business
Due to the covid-19 pandemic a large majority of small business were and continue to be affected by the crisis.
Whilst I was working from home I wanted to create something that I could easily post out across social media to promote the business and to tell people that the business was still operational.
This led to the creation of my own 'Small Business Open for Business' Poster.
Aqua Design Group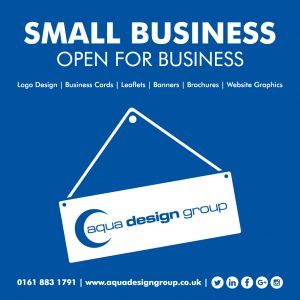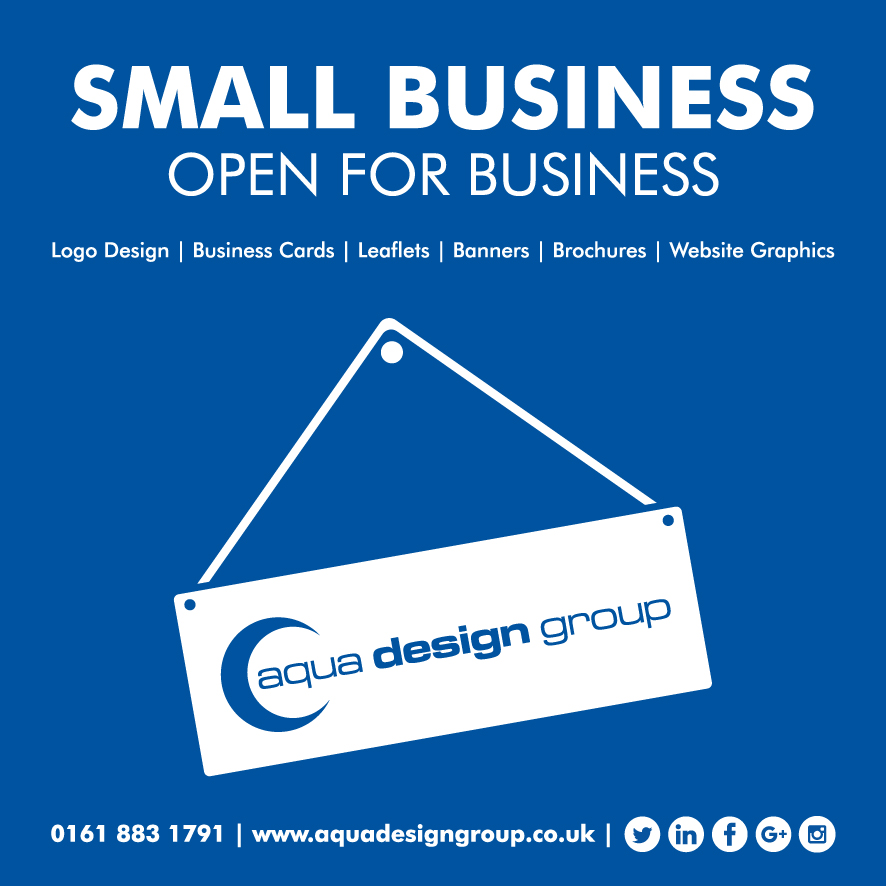 Logo design | Business Cards | Leaflets | Banners | Brochures | Website Graphics
From this I offered to create posters for other small businesses in the same situation.
Andrew J Musson Ltd.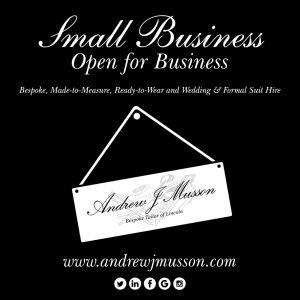 Bespoke, Made-to-Measure, Ready-to-Wear and Wedding and Formal Suit Hire
Billington's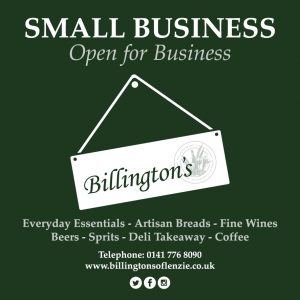 Everyday Essentials – Artisan Breads – Fine Wines – Beers – Spirits – Deli Takeaway – Coffee
Blackberry Cottage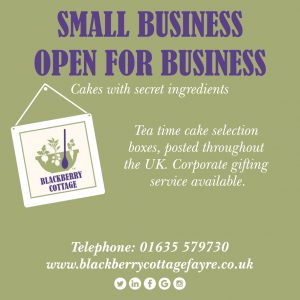 Tea time cake selection boxes, posted throughout the U.K.
Corporate gifting service available.
Bridger Howes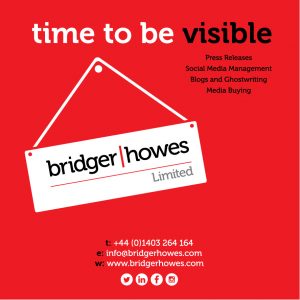 Press Releases
Social Media Management
Blogs and Ghostwriting
Media Buying
Dale's Handmade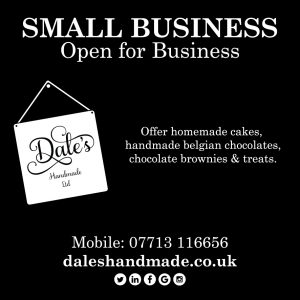 Offer handmade cakes, handmade belgian chocolates, chocolate brownies and treats.
DH Business Services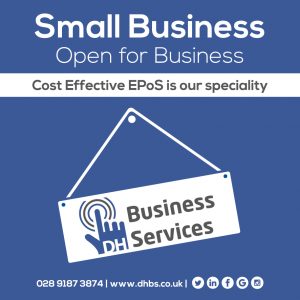 Cost effective EPoS is our speciality.
Hartleys Bedrooms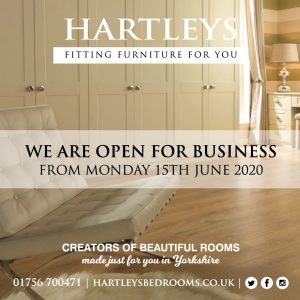 Creators of beautiful rooms
Made for you in Yorkshire
Heartizan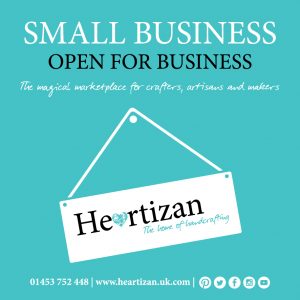 The magical marketplace for crafters, artisans and makers.
Paperkins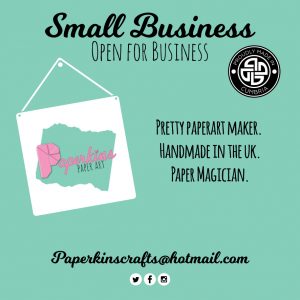 Pretty paperart maker.
Handmade in the UK.
Paper Magician.
PQ Soy Wax Candles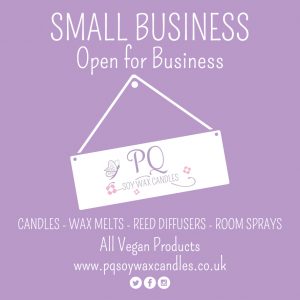 Candles – Wax Melts – Reed Diffusers – Room Sprays
All Vegan Products
If you'd like your own poster to shout that you're open for business, why not contact me on 0161 883 1771 or email info@aquadesigngroup.co.uk.