For the build-up of the #MadeInStockport Awards 2023 #MISA23 I wanted to showcase the fantastic businesses that are around Stockport.
The following are a range of businesses based in Stockport. Why not go and explore.
Bask
Bask is a speakeasy bar in Stockport in Stockport Exchange Square, opposite Stockport train station.
https://www.facebook.com/thisisbask/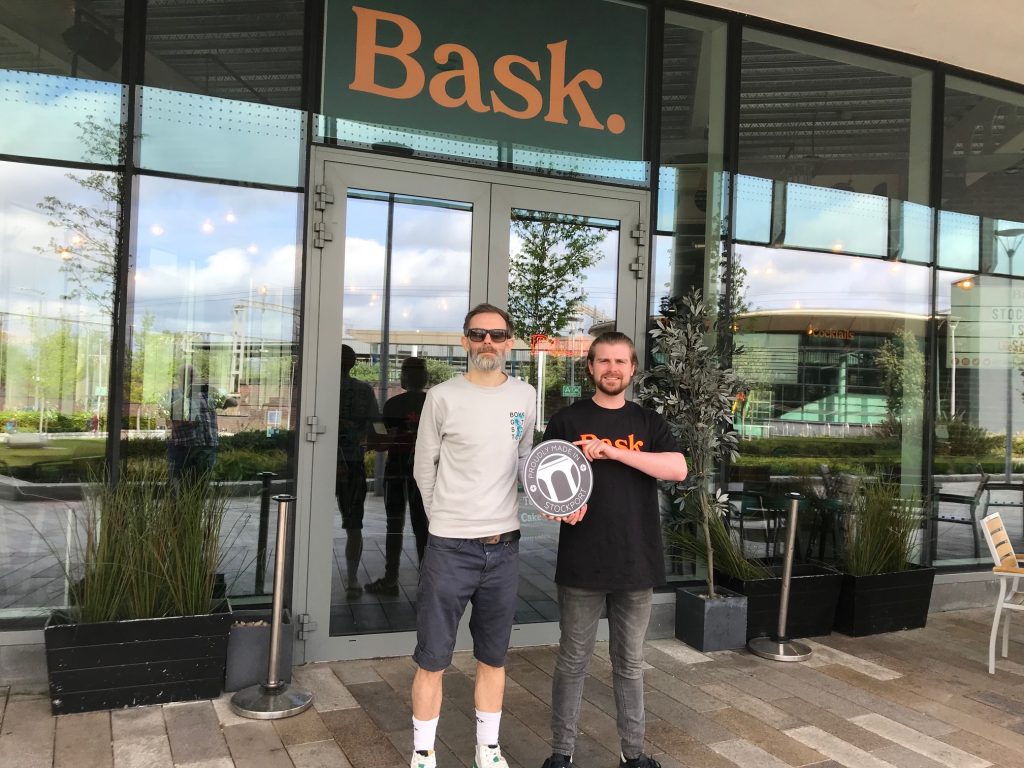 Bistro Marc at Winter's
Their Head Chef and Owner, Marc is passionate about sharing his love of French cuisine, inspired by the "grandmother's kitchen" dishes he would enjoy at his local Parisian bistro growing up in Paris: good quality French traditional dishes.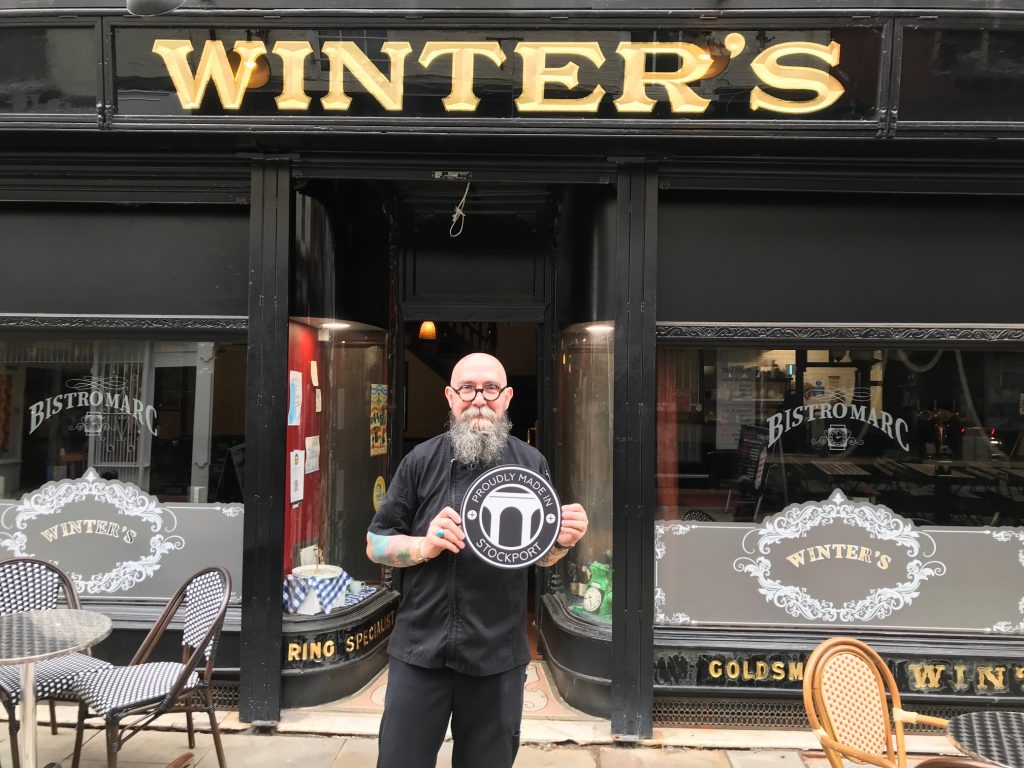 Cera Cycloan
Cycloan Education & Restorative Approaches, working together with GM Local Authorities, GMP and Others.
https://www.ceracycloan.co.uk/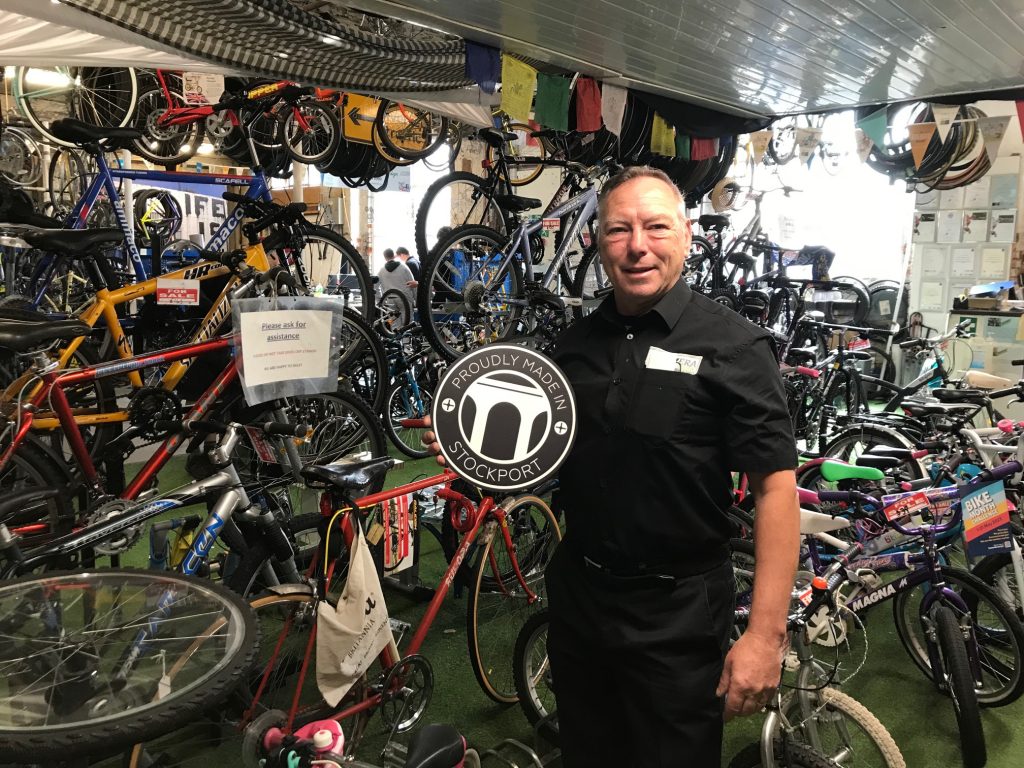 Cherry Girls Wardrobe
On Little Underbank in Stockport you will find a haven of classic 50's inspired clothing you can wear.
https://www.cherrygirlswardrobe.com/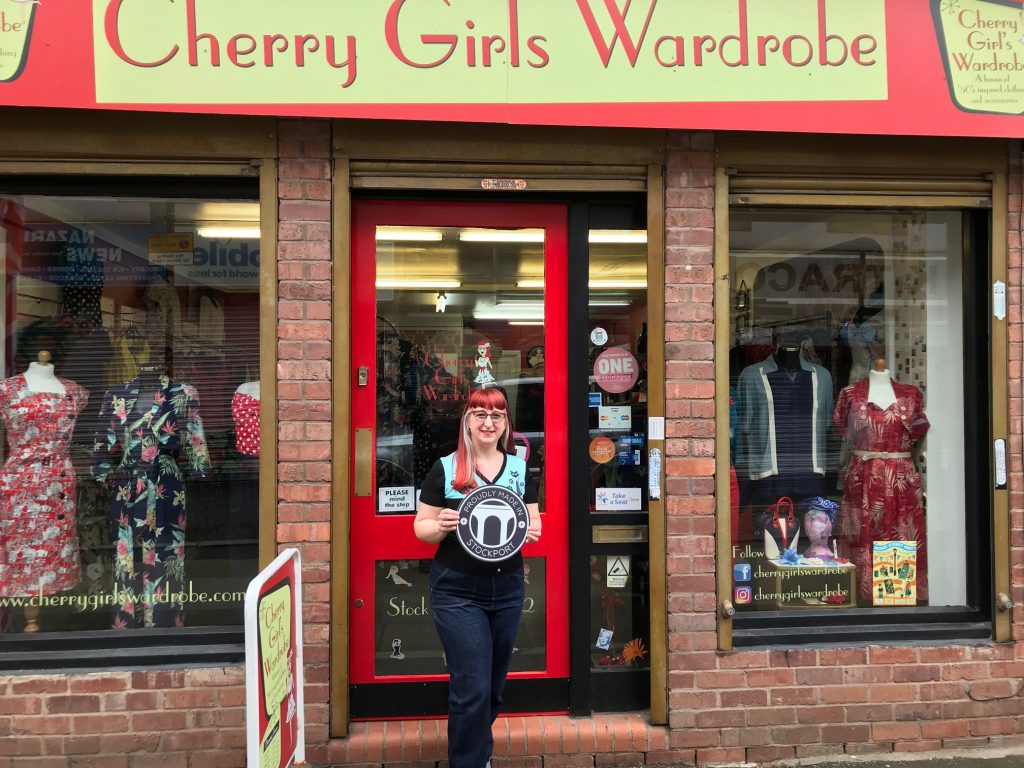 Coffee Block
An independent coffee house in Stockport serving hand crafted coffee, awesome cakes and delicious toasted sandwiches.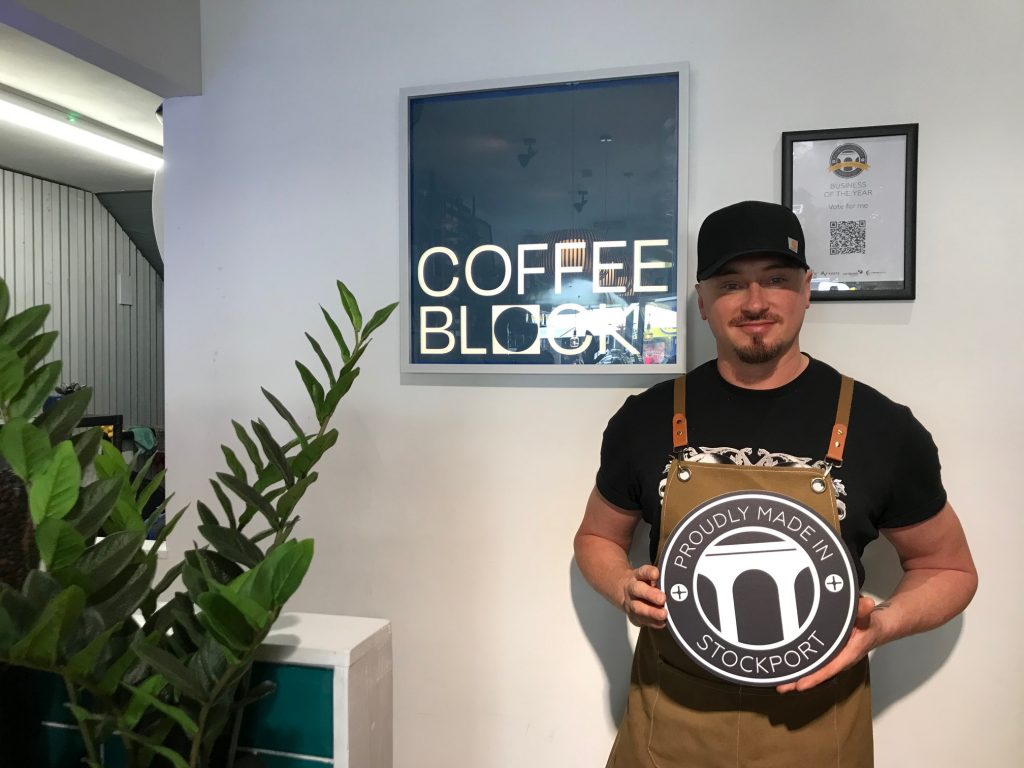 Enigma
Enigma is Stockports newest warm welcoming bar. Small family run business aiming to give everyone a warm welcome.
https://www.facebook.com/Enigmastockport/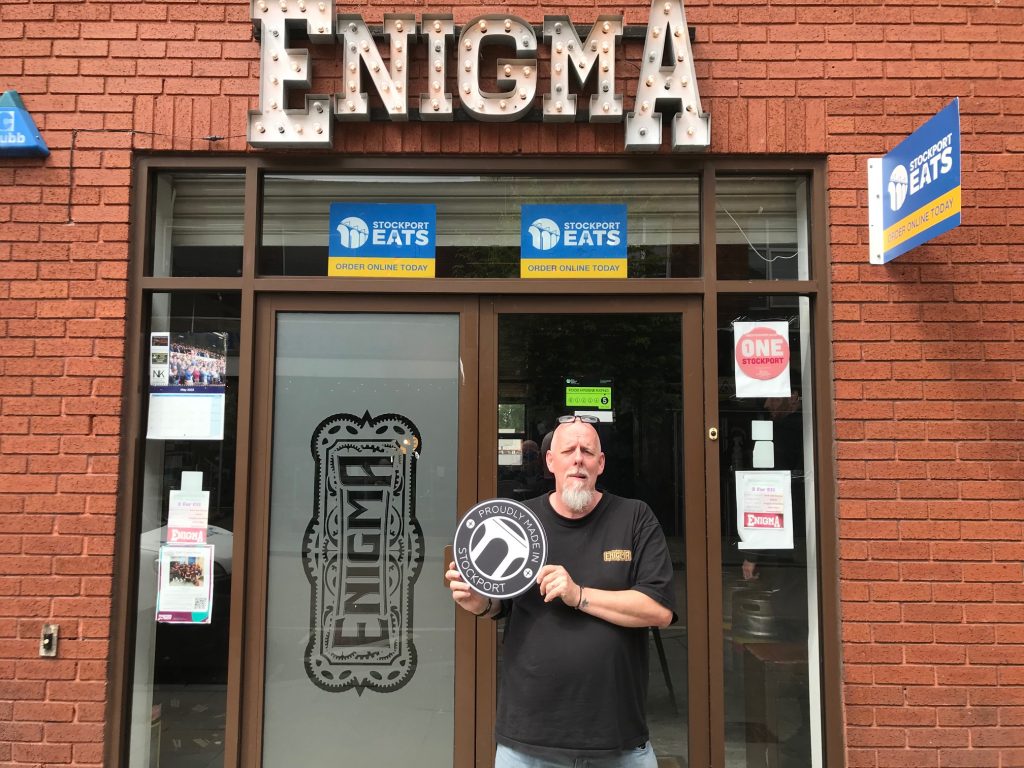 Garden of Iris
Local Florist based on the Underbanks in Stockport, selling a range of fresh and dried flowers plus a range of gifts.
https://www.facebook.com/gardenofirismcr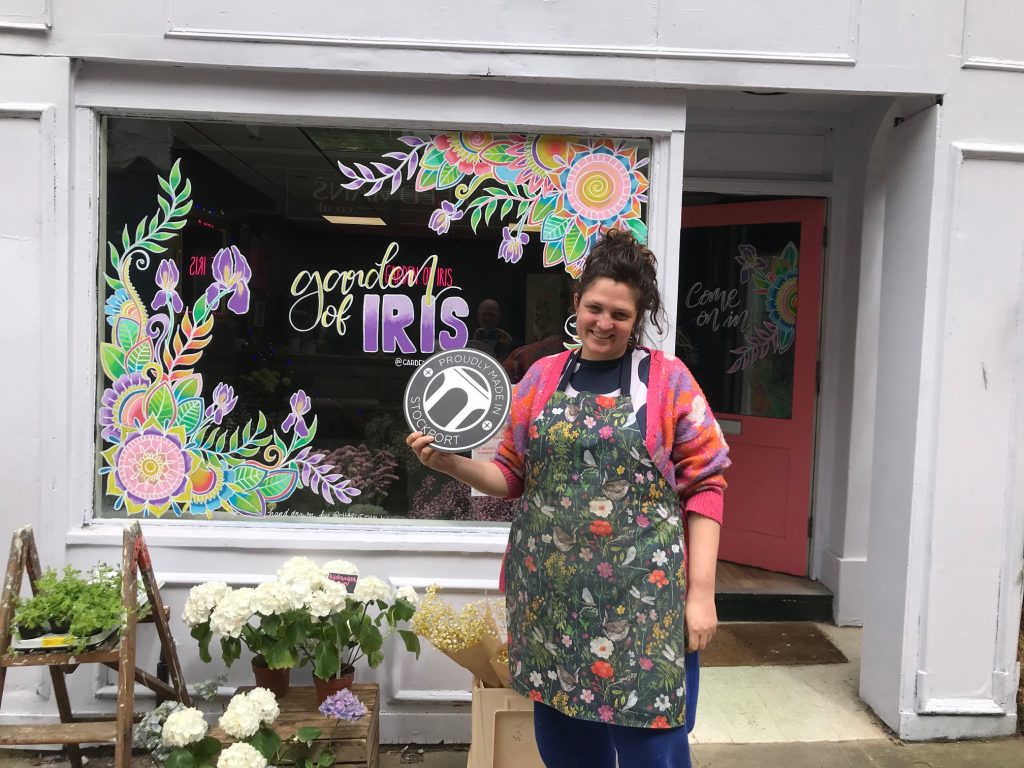 Hillgate Cakery
Vegan cakes and treats, for EVERYBODY!!
https://www.facebook.com/hillgatecakery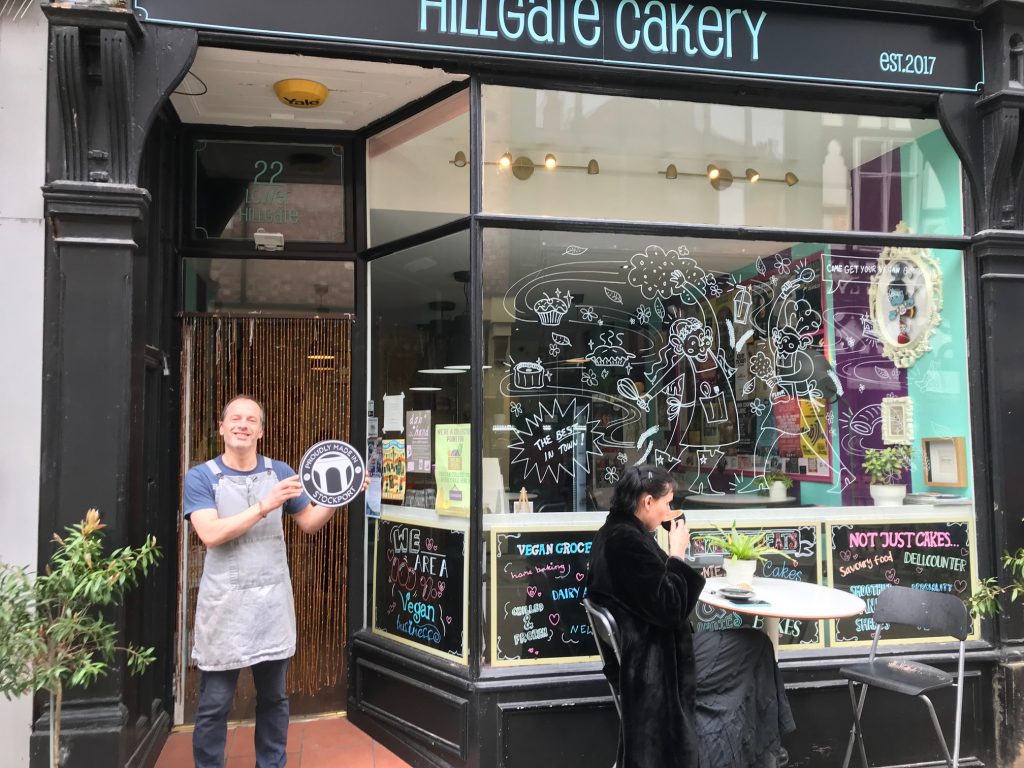 Inner Vision Collective
Tattoos, piercings and coffee, what more could you ask for?
Come and sit down for a cracking brew and a cake.
https://www.facebook.com/innervisioncollective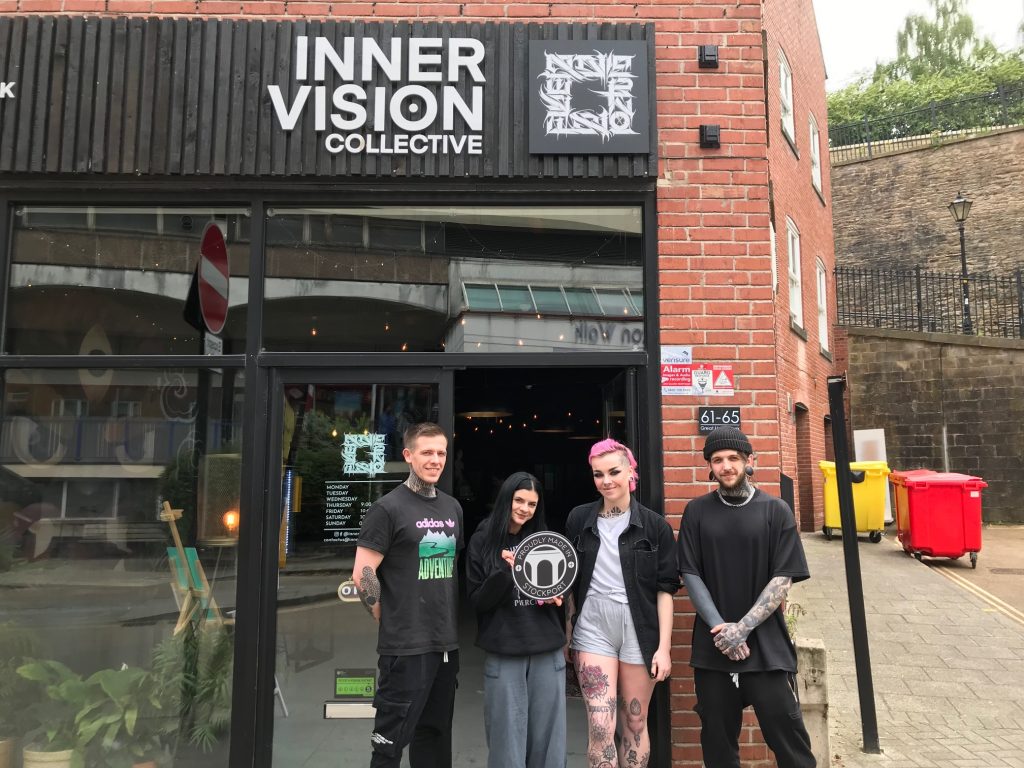 Kate O'Brien Art
An artist who loves using vibrant colour to create completely unique renditions of cherished architecture; from the City Hall to your own home!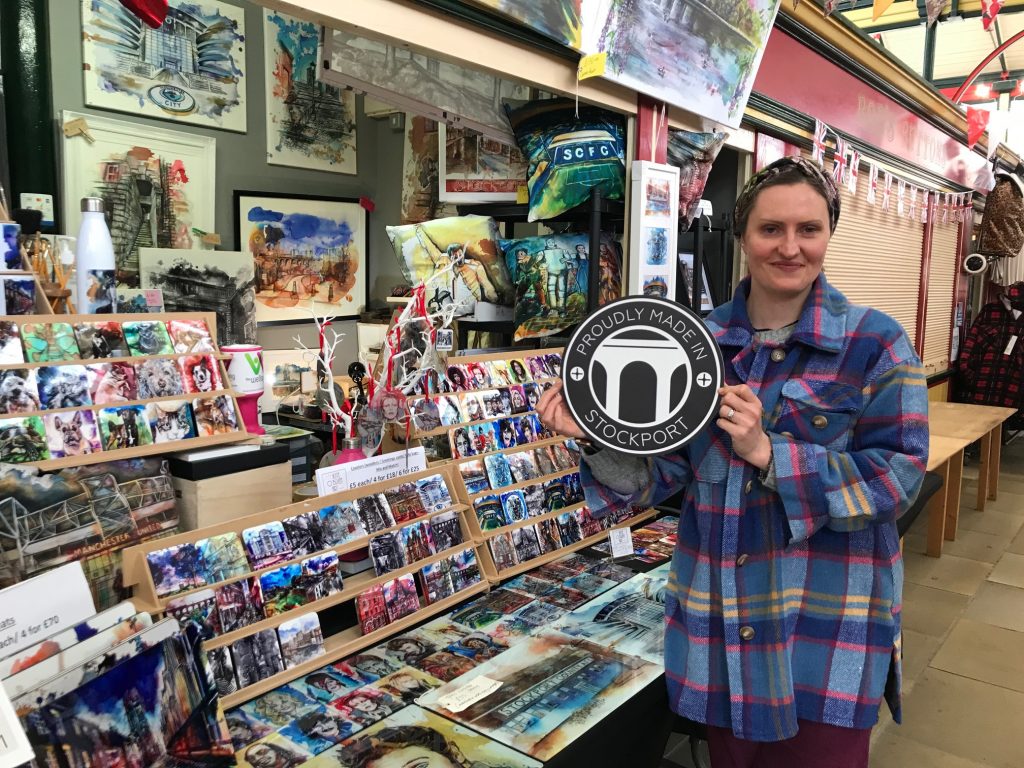 Runaway Brewery
They are independently owned and brew by hand in small batches at their microbrewery in central Stockport. Flavour and quality come first.
https://www.therunawaybrewery.com/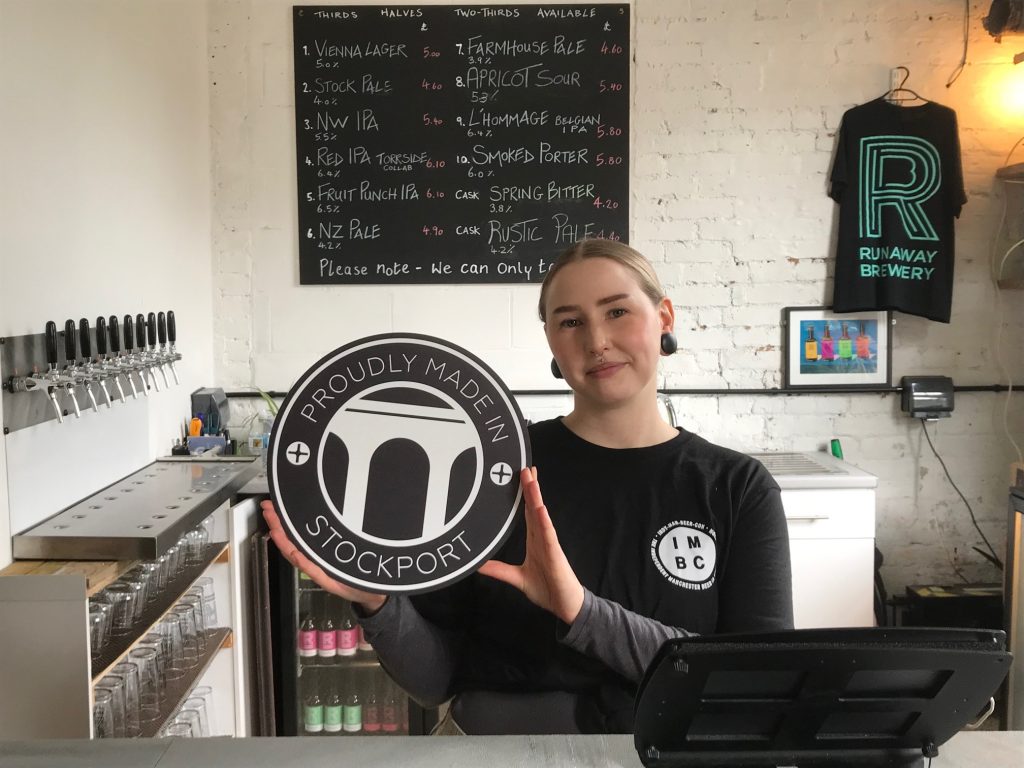 Stockport Gin
Stockport Gin was born out of their love of craft gins.
https://www.stockport-gin.com/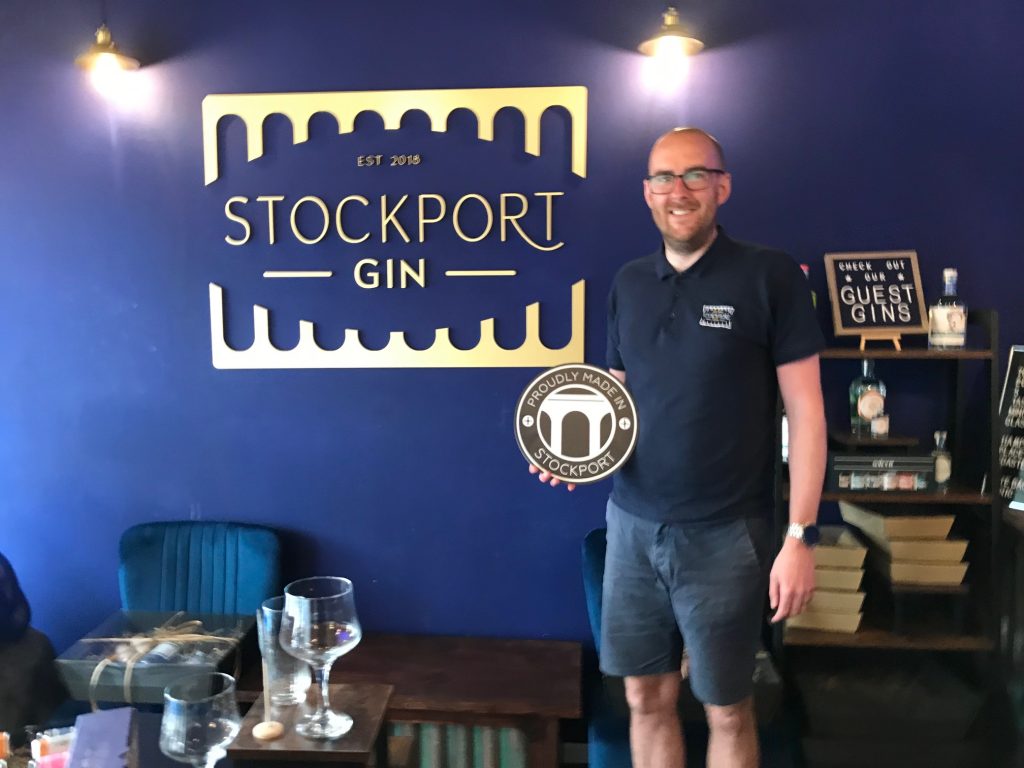 The Petersgate Tap
The Petersgate Tap, "the Tap" to their regulars. They opened in 2016 in a disused shop and since then they've gone from strength to strength, aided by their loyal bunch of regulars -,and some good beer!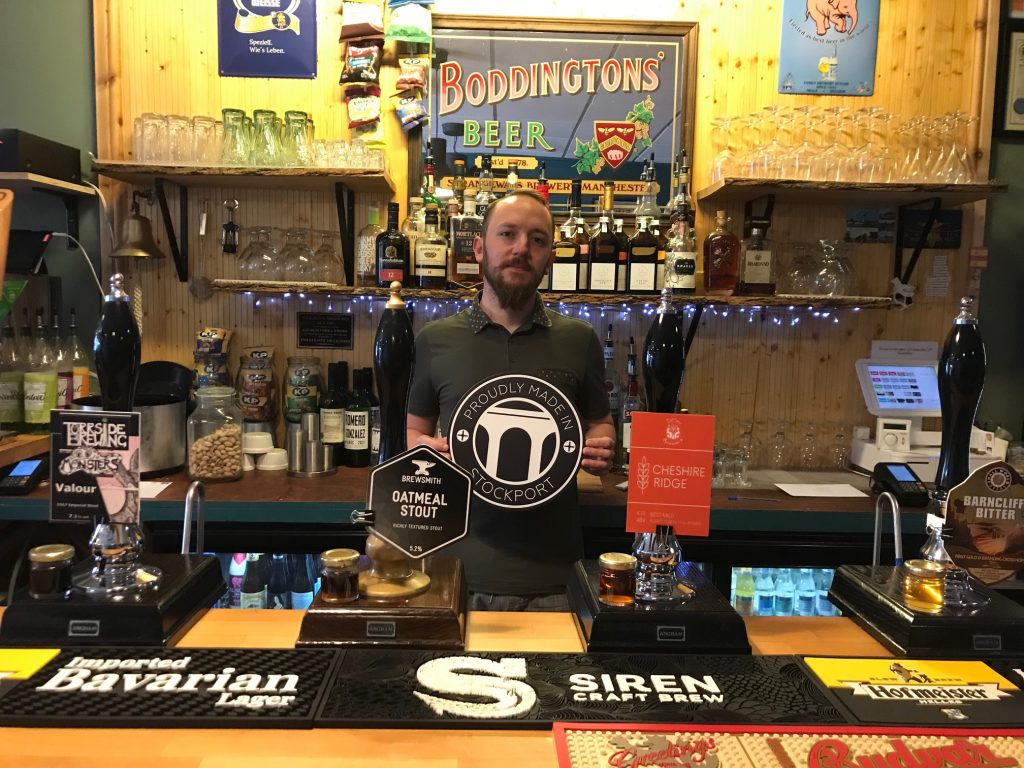 The Warren
Venture down the rabbit hole and uncover a den of independent local artists and creators to suit all of your needs.
https://thewarrenstockport.co.uk/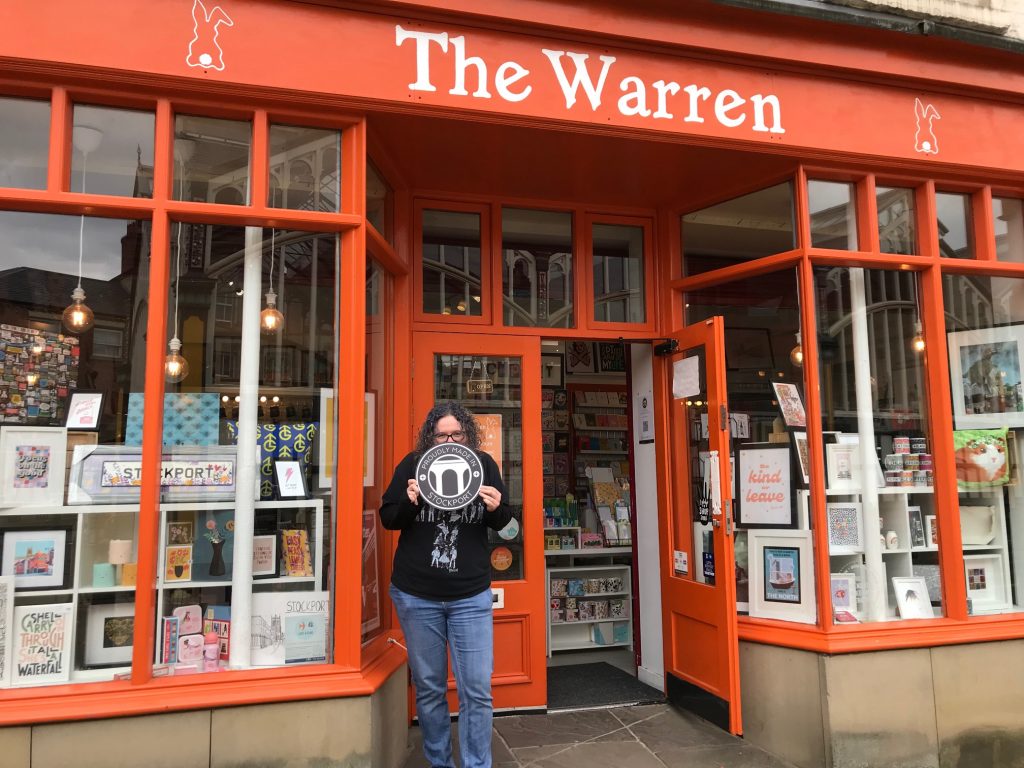 This Godless Place
Bar and Restaurant based on the corner of Great Underbank and Bridge Street Brow in Stockport.
https://www.facebook.com/thisgoodlessplacestockport/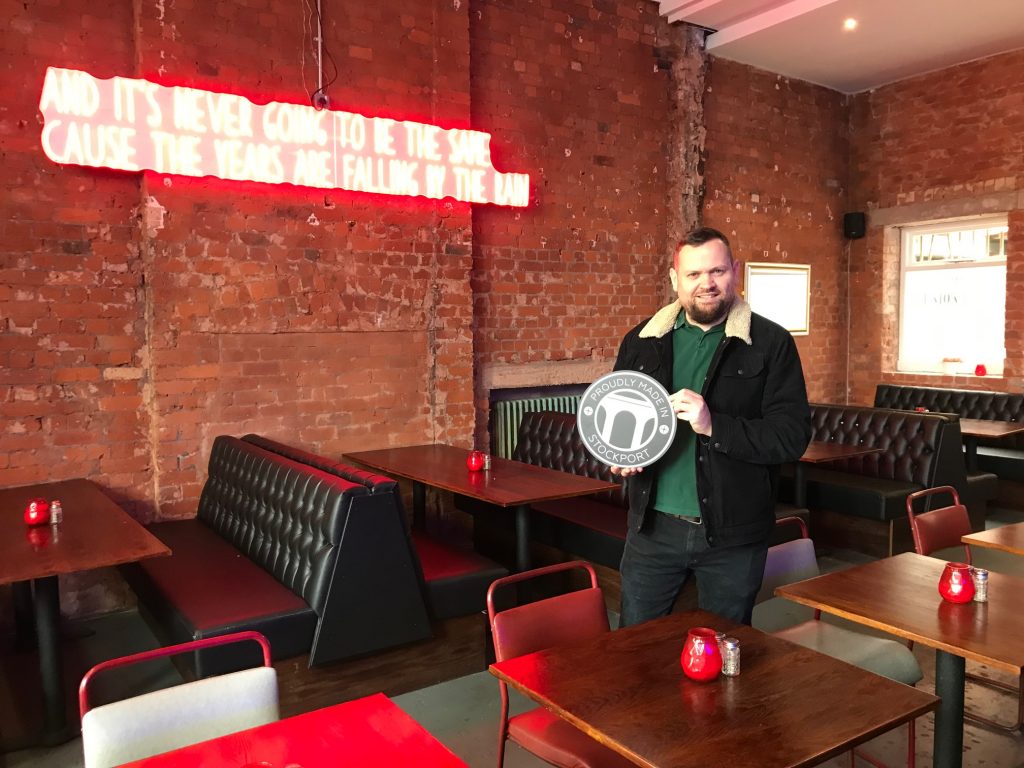 Yellowhammer
Pottery Studio and Bakery
https://www.wtlgi.co/yellowhammer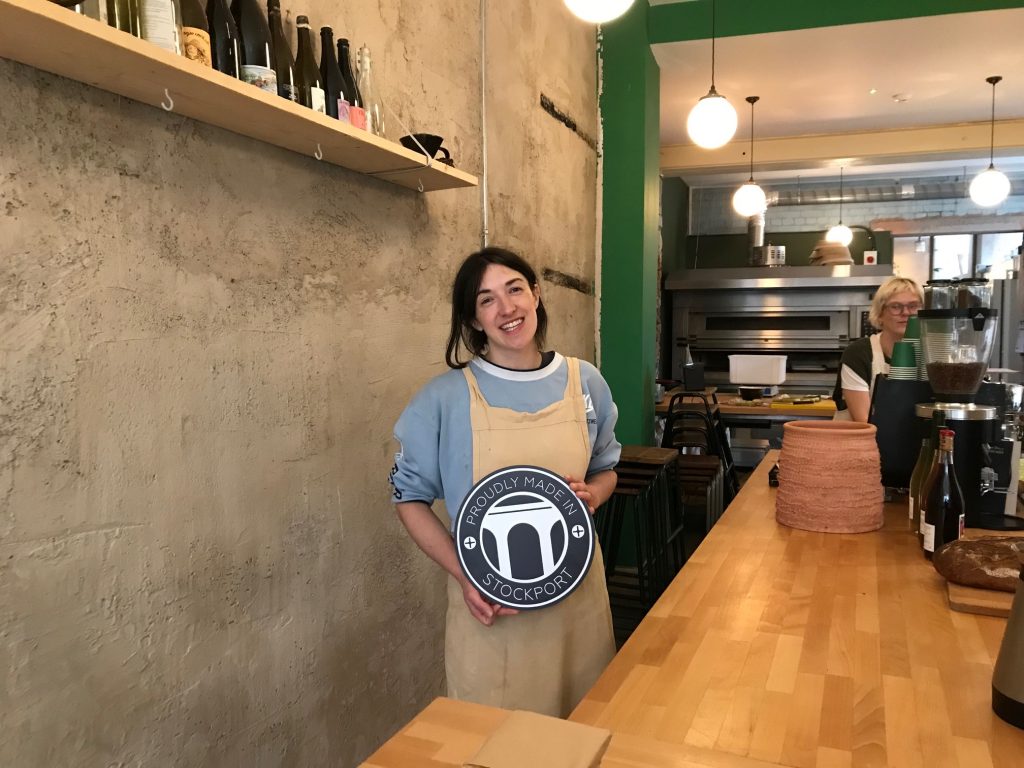 I hope you've enjoyed finding out about some of the businesses in the town. If you'd like to get involved and have your business featured as part of the blog, get in contact for a chat.