#SBSevent2019 event blog
So another year has passed and even though it's only been a week since the event it seems longer. I thought I'd write about what happened for me at #SBSevent2019.
The journey
After the first event at Edgbaston in 2012, in which I travelled on the day and stayed overnight and by the end of the day I was totally shattered and I decided to travel the day before the event so I'm more relaxed and can enjoy the event day more.
After my seat was taken on previous journeys to the event, I've also decided to upgrade my travel so no one sits in my pre-booked seat.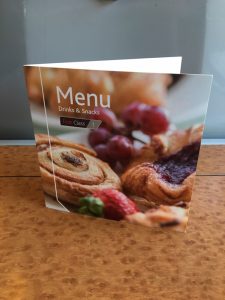 Luckily, the sun was shining and there are always nice views on the journey from Stockport to Birmingham.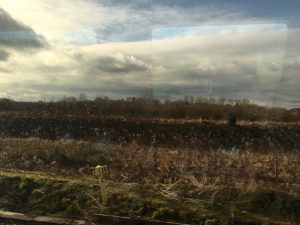 The little traditions
Since the event has been in central Birmingham I've wanted to support local winners and as @centenarylounge is based at Moor Street Station, what better way to both enjoy the day before the event and showcase what #SBS has to offer.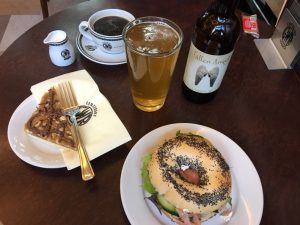 This year I met up with @charmsbyjoanna and her mum (plus 1) and had a very relaxing lunch and good catch-up.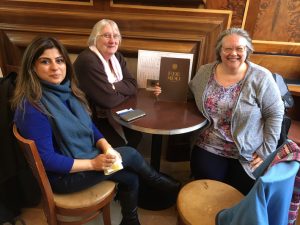 I also met-up that evening with fellow #SBS winners @CharmsbyJoanna, @wendyfunkyrib2 and @TastyHireFood at Pushkar on Broad Street for a lovely Indian meal (will definately be returning next year).
Event day
I always say to myself it's no going to be as manic as the year before (always end up being wrong), so start the day by fueling up with a hearty breakfast at the hotel, I do love a Premier Inn Breakfast.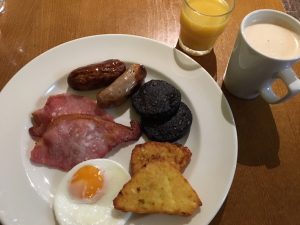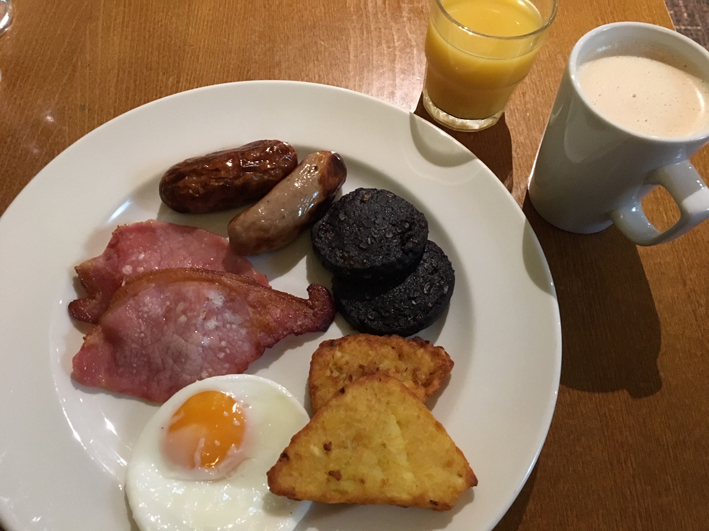 Now before you ask, I didn't think I'd be the first to arrive at the ICC as previous years there have been fellow #SBS winners having a coffee at the cafe based there as their train or drive might have come in early. So was surprised to be there first shortly followed by @pfmobility.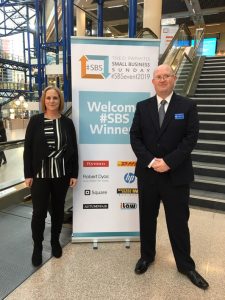 The observant amongst you will see that I'm sporting my own name badge, you've got to keep the brand awareness up.
By sheer chance managed to spot recent Stockport winner @KateOBrienArt and grabbed a photo together.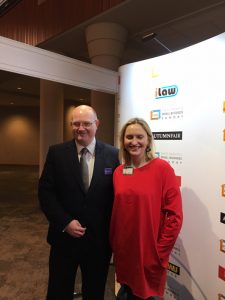 Event selfies
Don't knock the idea, best piece of tech invented as a good reminder of the day and keeps track of exactly who you've been speaking to. Though I missed a few opportunities too, too busy talking and listening to what other winners have been up to.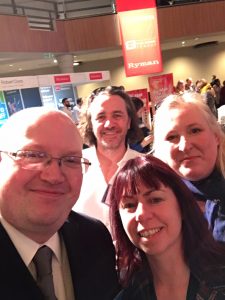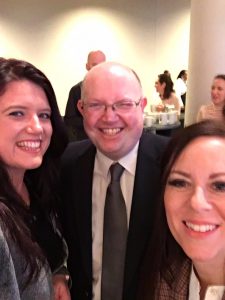 These were with @suffolf_dog, @sunnybysue, @cakesbyjane, @FesEnterprises and the ones not taken by me with @BeeAccountancy and @BridgerHowes.
Kypros kicks off the event
Always rely of Kyp to kick off the event with laughter, along with new information about sponsors. This year AutumnFair has become a sponsor as well as offering 12 stands at their next show to #SBS winners and put on a video running through all of the spnsors.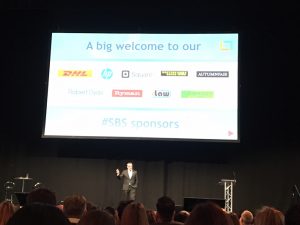 It's Mr P!
Brexit, new sponsors, business challenges, some laughter along the way and introduced Raja Saggi, Head of SME Marketing, Google UK and Ireland.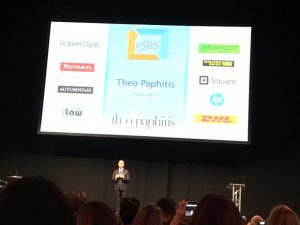 After the Q&A with Raja in which I managed to ask a question about Google Reviews the morning session was ended and lunch and refreshment break was on the cards.
This also gave an opportunity for some group photos to take place, as a large number of my #QueenOf and #KingOf winners would be in attendance I thought what a great idea to get a photo or in this case photos.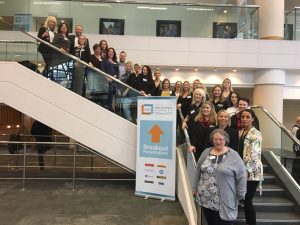 The afternoon session kicked off with Theo Paphitis in conversation with Sir Tom Hunter, talking about how he started in business, the ups and downs and how he's supporting businesses through The Hunter Foundation funded by West Coast Capital.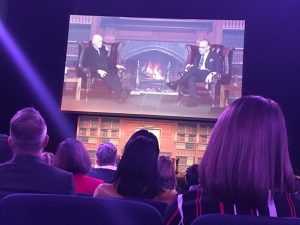 Managed to do more networking with fellow winnes whilst new winners were getting their photos taken with Theo Paphitis and receive their cetificate. Got a Magic Selfie Mirror photo from #SBS winner Odin Events (won't be showing you).
Decided Mailbox was on the cards for dinner on event day, so met up with @itsadogslife and went to Pizza Express. Such a good decision and was a lovely calm night.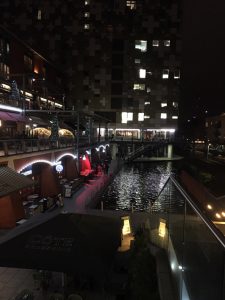 On the way to the Mailbox, I spotted a painting of the side of a building on Broad Street. This is the start of an arts trail called A Celebration of Birmigham.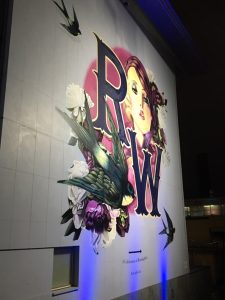 So what can I take from #SBSevent2019. There are lovely and supportive fellow businesses with the network, support is always close to hand and never miss and opportunity.