#SBSevent2018 Event Blog
The highlight for the business each year is spending some time catching up with fellow Theo Paphitis #SBS winners at the annual meet-up event, which takes place at ICC Birmingham.
The day before
The event usually starts the day before with a train journey from Stockport to New Street Station with fellow Stockport #SBS winner @KGCEngineering.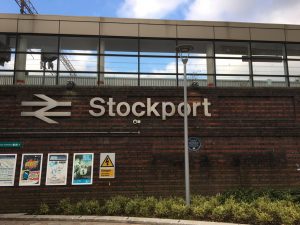 On arrival a must visit, which we've done for a few years now is lunch at Birmingham #SBS winner @CentenaryLounge who are an art deco cafe situated in Moor Street Station which is only a short walk from New Street Station. Aasia Baig is always a fantastic host and she was showing off the new GWR (Great Western Railway) branded wine bottles they are now selling.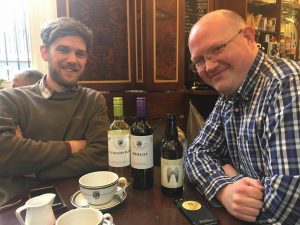 The lunch is always fantastic too.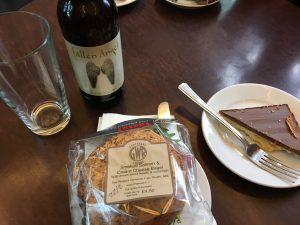 We also met up with #SBS winner @HolidayInBrecon and had a great catch up chat, which is one of the reasons I enjoy getting to the events a day earlier. As sometimes, it's a bit manic on the day.
That evening we went off to The Mailbox and had a fantastic Burger and Chips at Gourmet Burger Kitchen.
Event day
As the event day is known to be a long one, it's always good to fuel up before hand and as full english was on offer at the Premier Inn we were staying at on Broad Street it seemed a shame not to have it.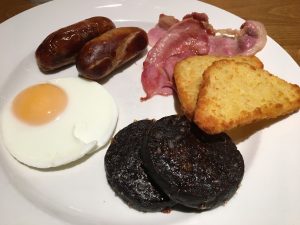 Once freshened up and changed post breakast it was time for the first selfie of the day.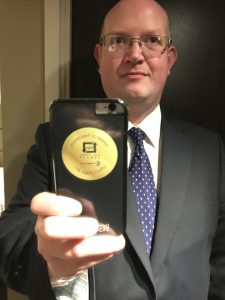 The names Moore, Dylan Moore. Yes, that is my #SBS Phone Case you can see in the photo too.
The ICC Birmingham is only a short walk from the hotel, so we decided to make a move and get there. It may have been cold and a bit blustery but at least it wasn't raining or snowing. The standard photo in front of banner (a must at each event).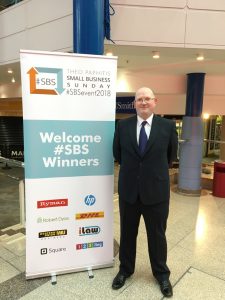 After waiting around near the escelators to the event to be open for a while and meeting up with a few more winners, the fun process of registration began.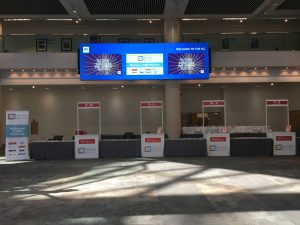 A well oiled machine from Ryman Stationery is putting it mildly.
I was keen to see the presentation by @KGCEngineering Kevin Colley – A Journey from Failure to Success.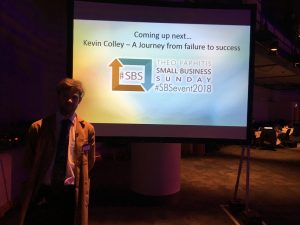 Kevin Colley talked about what he's been through over the last few years, how he's handled certain situations within the business and in his personal life too and how he's been able to come through it and how the business is doing now. Was well worth listening too (though would have been nicer to see the presentation on the main stage).
Spent the next hour networking and forgive my total fussy head as completely forgot who I chatted to, but I do remember chatting to @pearlysmith and @dreameeteepees. One thing I always say ahead of the event is it'll never be as manic (for me) as the year before and each year it's the same. Must make notes.
The formal part of the day kicked off with Kypros Kyprianou, Group SEO of Theo Paphitis Retail Group talking a little bit about #SBS and getting winners fired up ready for Mr P to come on stage.
Then the man himself came on stage, as expected the room erupted and he started by running through what #SBS has been up to in the last year and that as winners, #SBSwinnershour has had over 61k mentions, #SBS has had over 329,000 applications since starting in 2010, there are now 2,256 #SBS winners and that we're 0.68% of the population.
Theo Paphitis then went on to talk about Shop #SBS and that sadly it will not be continuing due to lack of sales on the site. One of those things, but at least a fair few winners gave it a go and tried to push it out as much as possible to help fellow winners.
Introduced winners to #SBS sponsors, which now include Ryman Stationery, Robert Dyas, Western Union Business, Square, HP, DHL, iLaw and 123 Reg.
Theo then introduced winners to Superbrands and they talked about branding, one thing that stuck in my mind was a slide they put up, a quote from Jeff Bezos founder of Amazon "Your brand is what other people say about you when you're not in the room."
This was then followed by a very impromptu Q&A for 15 minutes.
By this time it was lunch, so was a good opportunity to get refreshed and get a bite to eat from the buffet provided by some of the sponsors. Also managed to catch up with Susan and Aye Naing from @AyeGardening.
Due to the networking the business does over and above #SBS and given the winners that were going to be in attendance I thought I'd arrange a group photo of my #QueenOf and #KingOf winners (never one to miss an opportunity). Not everyone realised this was taking place, so will have to sort something out for next year.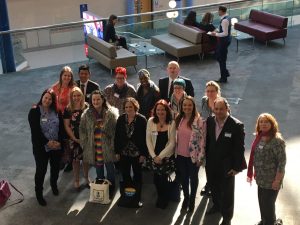 2018 was also the year of the fussy selfie….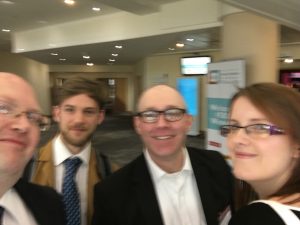 With @KGCEngineering @NeilBPhotos @KDJewellery_1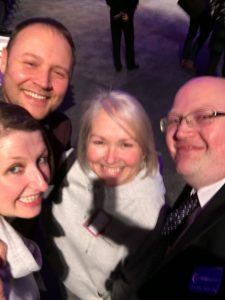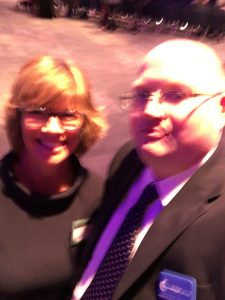 And @TransK9 was sporting the new branded name badge too.
After lunch Theo had a fireside chat with John Roberts, founder of ao.com in which he talked about how the business go started off the back of a £1 bet and how it's now grown to a business valued at £1.2 billion. He's a fellow northerner too, so was a right laugh too. An interesting Q&A after too.
After the fire side chat, new winners who hadn't had a photo with Theo and collected their certificates waited in line whilst other winners such as myself just networked more and used the facilities available like the cash bar. Had a chance to catch up with @greekoutdoors @lilac_dragonfly @KGCEngineering @Kypros13 @specialistcars1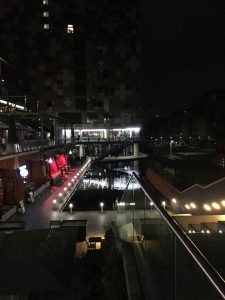 The windown after the event is always something to look forward to. It gives winners a more social atmosphere to relax post event, grab some food and look around Birmingham. Ended up going to The Mailbox, which is located in the canal basin with @lilac_dragonfly and @KGCEngineering.