#SBSevent2017 Event Blog
Another event has now gone and wanted to tell everyone what happened with the business before and after the event this year.
It's become a tradition to go to fellow #SBS winner @CentenaryLounge and wouldn't miss the chance to enjoy the good food and atmosphere of this art deco inspired cafe in Moor Street Station, Birmingham. On this occassion a bottle of local real ale, smoked salmon and prawn bagel with a millionaire shortbread didn't disappoint.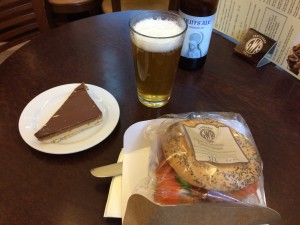 Had arranged to possibly meet with a few fellow winners as some were also arriving on the Thursday before the event and had a chance to have a good chat with #SBS winner @BeadyMagpie and of course @CentenaryLounge over a drink.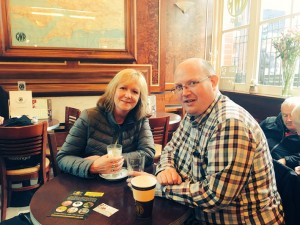 The night before the event met up with @CharmsbyJoanna and her guest at Cote Brasserie in The Mailbox for a good catch-up and some lovely food too (no photo as was enjoying too much to take one).
So it's the day of the event and what's going to happen…
Well for starters breakfast.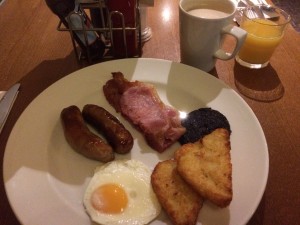 and then the selfie back in the room.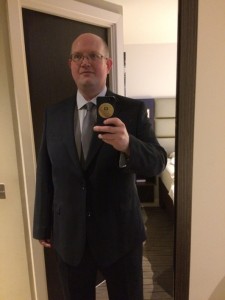 No James Bond, but at least I look alright in a suit. For the observant amonst you, can you spot what phone case I've got on.
As I'm an early bird and was all ready for the event decided to make my way to the ICC, never hurts to be early for these things.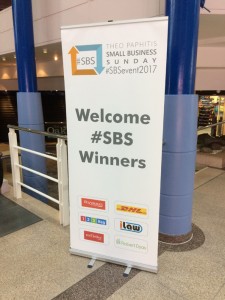 Had a chance to meet up with some new #SBS winners that also happen to be #KingOf @BridgerHowes and #QueenOf @smartdogsB whilst waiting for registration (thanks for the photo Richard).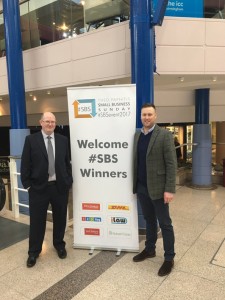 I think due to how active the business is on Twitter and particularly within #SBS though retweets and shoutouts when able it always comes as a surprise when winners want to thank me, it's all part of the fabric of the network and happy to do my little bit within it.
Saw @pulsecsi and @FancyDressBash and had to have a photo (thanks for the photo Ruth) and always good to have a catch-up with some good friends.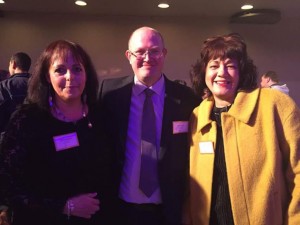 Yes, another selfie with @LilysTearoom and @Woodenplayden 🙂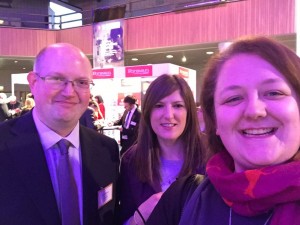 The bit way in to the event with @TheoPaphitis on stage talking to @RymanStationery about what winners can now get, now 15% off in store and online… result!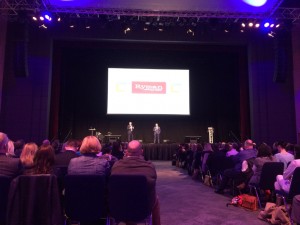 Productive mini Q&A with Macardo about the new developments with www.shopsbs.co.uk #shopsbs. Will be putting some products on there soon.
Now there was me thinking I wasn't going to be getting any surprises this year, wasn't I wrong.
During the talk by fellow #SBS winner @GummeeUK about her business journey, she put up a slide and needed a double take as there in the left hand corner of the awards page that the business had won was their #QueenOf Teething Babies badge… chuffed doesn't come close (thanks for the photo @WhiskyTastingCo).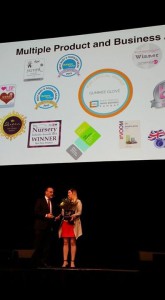 Lunch gave everyone a good opportunity to talk more with fellow winners, stretch of legs and for me to grab a drink and some sandwiches and chips.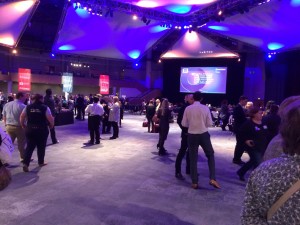 Let the Question Time Panel begin with @John_mills_jml @TheoPaphitis @DeborahMeaden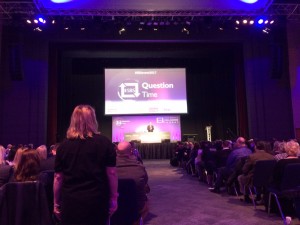 Post event, well apart from being totally shatterend I was looking forward to heading the Bar Estilo @BarEstilobham at The Mailbox @mailboxlife for some food and drinks with fellow winners. If you've never been to Birmingham I'd recommend as you've got some good places to eat and drink that have great views of the canal basin.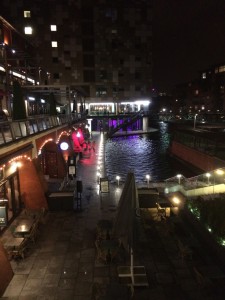 Had a good post event catch-up chat with @KGCEngineering @NWesternModels @Kuvrs