Say it loud you're a #QueenOf and #KingOf winner and proud!
Bit of a bold statement but after 4 years there is a solid and friendly network of businesses that are now part of the fun competition Aqua Design Group started in the Summer of 2012 during the Diamond Jubilee of Queen Elizabeth II.
There was already a Testimonials page on the winners website since the webiste was first built. We thought it was time to visualise those testominials to further promote winners and the competition in general.
The following are a small batch of the testimonial series.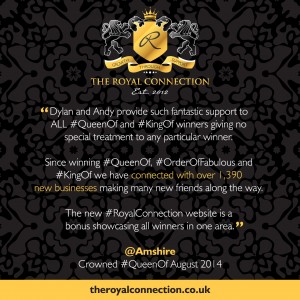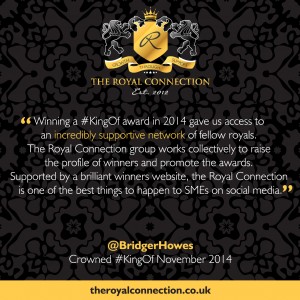 As you can see, these testimonials range from increased Twitter followers to increased networking opportunties within the winners groups across social media.
If you'd like find out more about the #QueenOf and #KingOf day competitions, please visit theroyalconnection.co.uk