Keep Calm and Carry On was a motivational poster produced by the British government in 1939 in preparation for the Second World War. The poster was intended to raise the morale of the British public, threatened with widely predicted mass air attacks on major cities. https://en.wikipedia.org/wiki/Keep_Calm_and_Carry_On
More recently the 'Keep Calm' has been used to create a range of home furnishings and items for the home from some well known high street names, so as a small business why not capitalise on the theme.
As a business, Aqua Design Group has been using this on social media as both motivational tool and as a means of congratulations for other businesses, with the character to image restrictions on Twitter we thought why not use it to create a punch on tweets.
To begin with we started by creating a simple graphic to motivate small business with Keep Calm and Rock Small Business.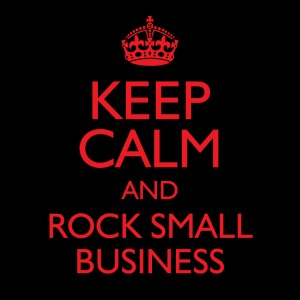 The colours for this was intentional, normally used as warning colours – made to stand out on social media in posts.
Shortly after our own Theo Paphitis
@TheoPaphitis
#SBS (Small Business Sunday) win and the introduction of the 2 tone Green branding struck up on the idea to design a graphic to celebrate new winners winning each week, which used the same style as the winners badges.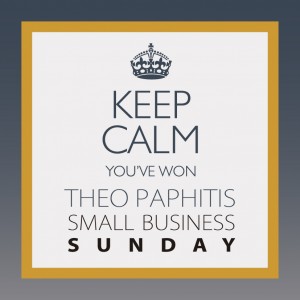 Didn't stop with just one competition on Twitter as decided to create a graphic for winners of Jacqueline Gold
@Jacqueline_Gold
#WOW (Women on Wednesday) using the new Gold colour of the badge and same font.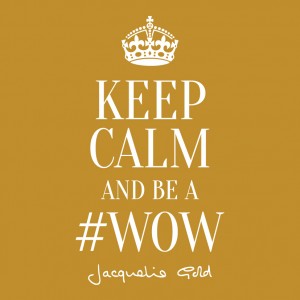 We've also used this technique for fellow business too, from something cheeky to motivational.
Due to our Jacqueline Gold #MOM back in 2012 we thought of creating a graphic for Ann Summers
@AnnSummers
 using the Pink and Black and the fonts of the existing branding.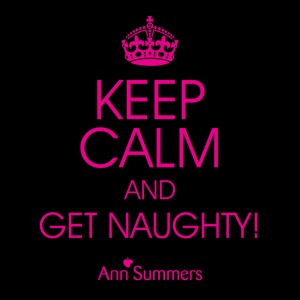 Adding motivation to some of our clients with a graphic for Bioticfit
@bioticfit
 with their colours and font.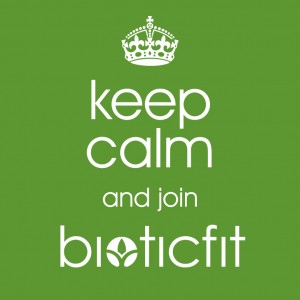 These graphics have not been restricted to social media, we were recently asked by fellow #SBS Amshire Solutions
@Amshire
to create Drip Mats that could give away in goodie bags along with other items and used the Keep Calm to create something memorable using their very colourful branding and font style.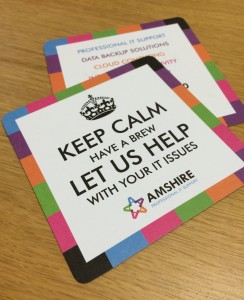 The Keep Calm is one of those phenomenas that though invented in war time as a means of reassuring the population can be used in a variety of design, print and media platforms to make your business stand out.