Proudly Made in…
This first started out as there was no way for artists, artisans and makers across Stockport to show off that their products where made in the town and given the long history of manufacture in the town with hat making and award winning beer with Robinson's Brewery why not create a badge.
So after some designs were put up on a previous blog, I made some changes and the Made in Stockport #MadeInStockport Badge was born using the iconic Stockport Viaduct as the main element of the design.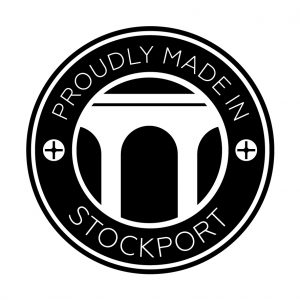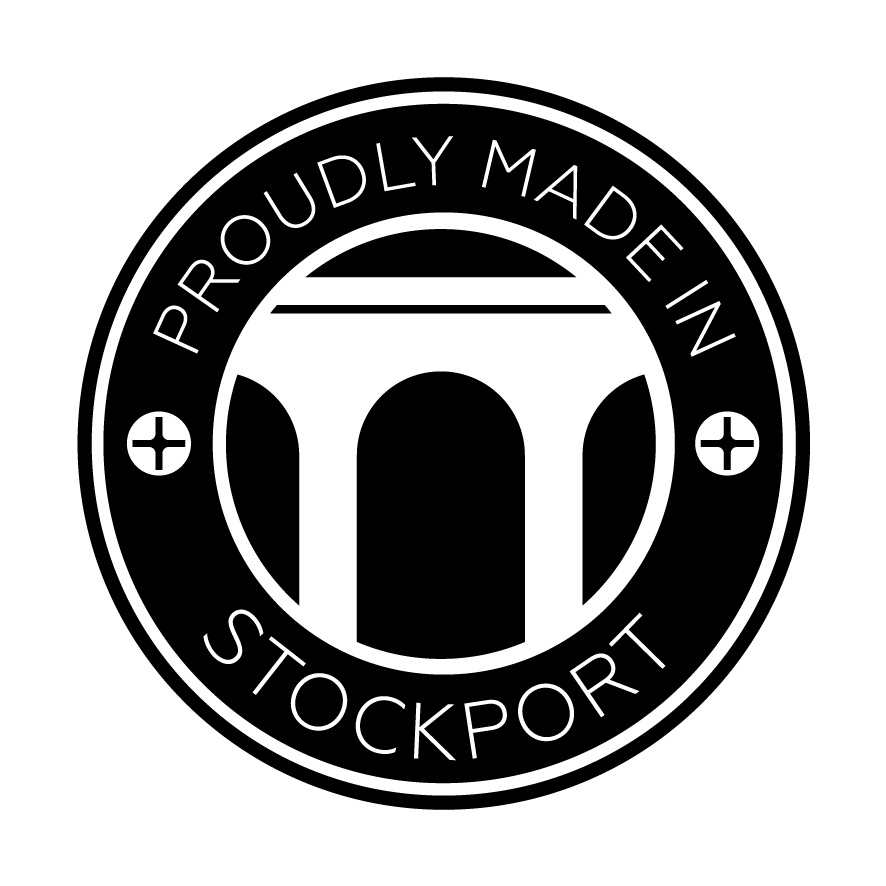 I was then approached by fellow Theo Paphitis #SBS winner and #QueenOf winner Cara-Lou Paper Cuts to create a #MadeInManchester Badge, of course using the Manchester Bee.
"Getting my hands on the Made in Manchester badge from Aqua Design Group allows me to showcase myself as a local independent business woman."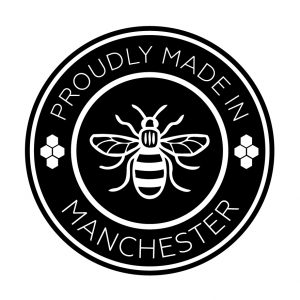 As with most things, one thing leads to another and once a few businesses had seen and shared the Made in Manchester badge I was approached by Jacqueline Gold #WOW winner and #QueenOf winner Luisco Chocolate as she wanted a Made in Wigan #MadeInWigan badge and stickers to show off her products were made in the town at the Kitchen Courtyard in Haigh Woodland Park, using the iconic Wigan Pier within the design.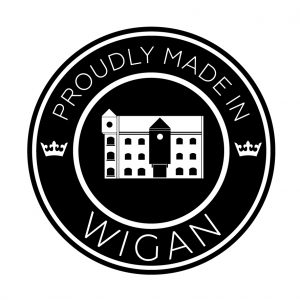 As I've just said, the made in badges aren't restricted to just the digital badges. I've also produced a range of items for businesses to purchase to help their business.
Made in… T-shirts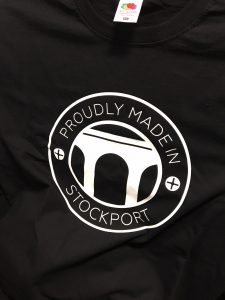 Made in… Promotional Items such as Mugs, Mouse mats, Coasters and Phone Cases.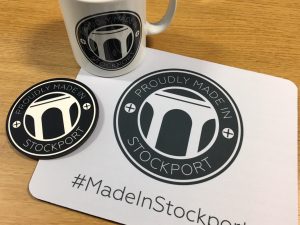 Made in… Stickers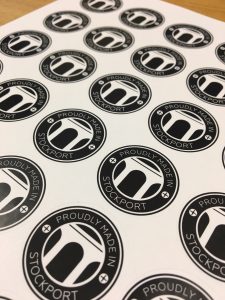 Obviously the examples are from Made in Stockport badge but they can be adapted to whatever region required.